BONUS AUDIO: Should You Pay for Leads
SHOULD YOU PAY FOR LEADS?
You might have noticed that I do not discuss using Angie's List, Next Door, Yelp, Thumbtack or Home Advisor. I'm a big fun of pushing free or low cost solutions first. However, in this bonus audio, I'll share my thoughts on paying for leads and what the pros and cons are doing so.
Are they viable options? Yes. But go in with your your return on investment and time in mind.
Have a listen below....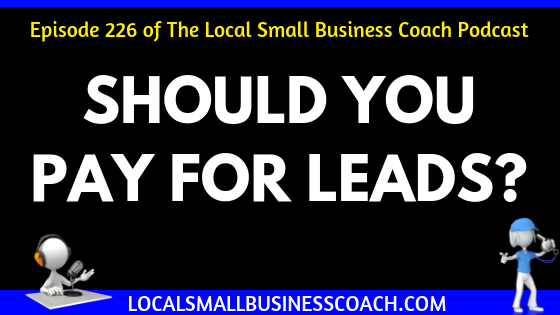 Complete and Continue